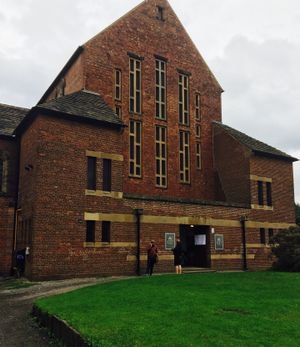 In 2017 we are walking the line between a golden age and the darkest days of independent publishing. With the growth of the internet and related technologies, anyone and everyone can publish their thoughts in an instant. This can be a great thing. Positive and well thought out articles can be sent into the world to counteract bias in the mainstream media. Social media is like an irritating wasp buzzing around Rupert Murdoch's head and it's one which he hasn't managed to swat or tame just yet. However, for every well constructed article, there are ten more which are ill informed, hastily put together and full of misinformation.  
There has been a fear that the domination of the internet in our lives would spell the end of zine culture and independent publishing in print. It could be argued that the opposite is true. An article on the internet can be written in an instant and forgotten about even quicker. A zine is different. A zine is a commitment. It often takes weeks to write, weeks to assemble and much of the writers hard earned money to put in to production (most of which they will not recuperate). This means that a zine by its nature must contain two things that internet articles sometimes lack, namely passion and sincerity. You may not always agree with what is written in a zine but it would be difficult to question the writers integrity. In these days of disposable media, fake news and short attention spans, a zine should be cherished more than ever.  
Leeds Zine Fair is a celebration of zine culture and the scenes which they are regularly associated with. Now in its seventh year, the fair is held in the Left Bank building on Cardigan Road. Left Bank is a grade 2 listed former church building which is run as a charitable organisation. The event, organised by the Footprint Workers Co-Op, hosts stalls run by zine makers and distributers from across the UK. The event has a friendly and supportive atmosphere with the zinesters visiting each others stalls and offering words of encouragement.  
The material on offer ranged from classic punk booklets and vintage horror magazines to art prints and less conventional writing. There was a heavy leaning towards vegan, anarchist and feminist literature interspersed with tour diaries, Lovecraft inspired horror writing and a nihilistic take on vintage computer games. Some of the people behind the stalls were outgoing and talked enthusiastically about their creations. Others were more reserved, happy for visitors to fan through their booklets and to let their thoughts come out in print.  
As well as reading the fascinating literature on offer, visitors could indulge in a vegan cake, have a drink or take part in creating a zine themselves. Independently published print media has been integral to the growth of many subcultures. Punk, metal and free improvisation are three musical genres that have relied heavily on dedicated fans to document the music in zines. It seems that other genres could benefit from the a similar level of involvement.   
John Marley.
Left Bank - leftbankleeds.org.uk
Footprint Workers Co-op - footprinters.co.uk