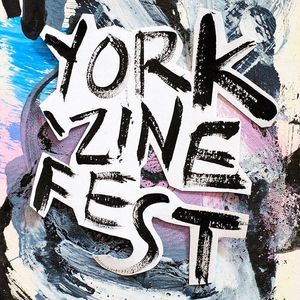 York is regarded as one of the most culturally rich cities in the north of England. This is true in some respects. However, the type of riches have historically been quite limited. The city has three large theatres, several orchestras, an abundance of museums and a passion for early music. Despite this healthy count of artistically enriching blood cells, the city has had a few vital mineral deficiencies. 
The artistic merit badges that the city boasts are generally of a high-brow nature. There is certainly nothing wrong with that, so long as it is balanced with art for a more diverse cross section of society. York is an affluent city when compared to some of its neighbours, but this brings its own social and financial pressures. Not all of its citizens can afford to take the family to the theatre or immerse themselves in the world of baroque music. 
This situation seems to be changing. There has always been a healthy live music scene in the city but it has hardly been the most cutting edge. New venues are appearing which are willing to push the boundaries of the inherent cultural parameters. The Crescent Community Venue is one of these. Promoting dance music, post-rock, experimental jazz and free improvisation, the zine fest is the latest addition to their programme of DIY events. 
It was once feared that the dominance, perhaps control, of the internet over many peoples lives would kill the zine. Unexpectedly, the opposite seems to be occurring. The vast majority of the developed world can, and do self-publish online. Has this made online publishing less special, less personal and less exciting? 2018 has seen the rise of more zine fairs in Yorkshire than this writer can remember in his thirty-some years. 
Running for the first time, the York Zine Fest is an exciting addition to zine culture in the north. As soon as I walked through the door, I was given a friendly and enthusiastic welcome from the organiser who seemed genuinely grateful to everyone who had taken the time to attend. The room was laid out with the familiar rows of tables and stalls. Despite the standardised lay out, attending these events never fails to excite as you never know what you will be leaving with. I feel the same excitement as I do at a car boot sale. I enter with some change in my pocket and leave with something I never knew that I wanted. 
It is also fascinating to meet the zine creators and interact with such a range of personalities. Some sit quietly and offer a polite 'hello'. Others bubble with extrovert enthusiasm and can't wait to tell you about their creations. I even had a lengthy chat with one stall holder about hardcore punk legends Siege and their influence on Napalm Death. A great way to start the weekend. 
After a slow saunter up and down the aisles, I left with a mound of self-published literature tucked underneath my arm. A collection of polaroid pictures taken on an American adventure, a personal account of family holidays, a guide to miniature golf courses on the Yorkshire coast, tips on coping with life changing illnesses, collections of found material, an examination of the corrupted benefit system and a comic about a violent battle for a milkshake are just a few of the items I acquired. If I had no control, I could have left with much more. 
Hopefully this will be the first of many zine fairs in York. The city centre location was perfect, the atmosphere was fun and friendly and the material on offer was as diverse as anyone could hope for. Importantly, it is another friendly but forceful shove for the arts in York. Pushing the whole thing a little closer into the middle. 
John Marley.