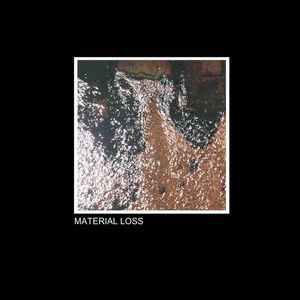 The debut release from Leeds based solo artist Material Loss is a sombre yet compelling piece of work. Each track presents a refreshingly brief view of an audible scenario. Scenarios which are fascinating to observe but would be disorientating to experience. 
Set begins with a drone which swells with intensity. High pitched electronics create a polyrhythmic dialogue before being washed away by a torrential digital downpour. A mysterious pulse transitions the listener into the next piece. 
A whole range of sounds appear and disappear throughout UA. It's as though you are waking from a deep sleep, only to lose consciousness against your will. An atmosphere of industrial menace takes control of the composition. There is a feeling of dread which you experience when faced with the power of once glorious mechanical muscle that has begun to deteriorate. 
SD-CLA is more rhythmically active. Frantic digital flurries contrast again the organic sounding pulse which runs throughout. Piercing frequencies sound panicked and confused like they are fleeing the aggressive analogue beast which is coming ever closer. 
Things come to a more calming conclusion on ALM. It is the first appearance of easily identifiable pitches. Two octave notes remain constant. The higher one bounces reassuringly off the lower. 
Works in this genre have a tendency to be bloated, confrontational and impenetrable. Material Loss has avoided these pit falls and offered a piece of bleak northern beauty. 
John Marley