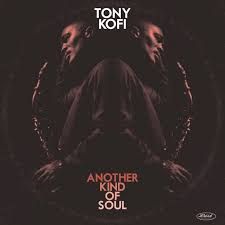 The current British jazz scene is a musically diverse environment. An environment where harmonically advanced heavyweights coexist alongside improvisers favouring a backdrop of lo-fi hip-hop. It sometimes seems that in this search for the new or the more musically challenging, the traditional hard swinging outfit has been sidelined. This makes the arrival of Tony Kofi's new album such a welcome one. 
Paying tribute to one of the greats, Kofi has assembled a first class quintet for his homage to Cannonball Adderley. Recorded live at The Bear Club in Luton, the album could just have well been recorded at the Village Vanguard in the 1960's. Kofi and his quintet have an impressive command of the hard bop language and feel no need to attempt to speak in any other dialect. 
Opening with an original by pianist Alex Webb, A Portrait Of Cannonball is exactly that. Featuring the kind of driving groove which characterised the hard bop sound, the piece settles into a ballad feel where Kofi takes a powerful and expressive solo. 
The set continues with a hard bop original by the band leader. The unison head makes way for a concise solo from trumpeter Andy Davies. It is refreshing to hear such restraint shown by the band with the length of solos. They choose to pack a shorter and sharper punch. 
Another Kind Of Soul is an uptempo Nat Adderley composition which gives Kofi an opportunity to showcase his muscular sound. Although this is a tribute to Cannonball Adderley, Kofi's sound does bring to mind the playing of the late Joe Harriott. Bassist Andrew Cleyndert drives the band on with a round tone which has been well captured. He creates extra pockets of tension through the album by using brief pedal tones, allowing the soloist to explode into the next phrase. 
Kofi bookmarks each end of Stars Fell On Alabama with a solo introduction and an exuberant cadenza. Bending into notes at a delightfully tense pace, the saxophonist uses thematic development to great effect. There is just enough of those greasy blues licks that helped to separate hard bop from its musical predecessor. 
Things Are Getting Better is a harmonically simple tune that is similar to Sonny Rollins' Doxy. In pieces such as this, you can hear a direct lineage to early new Orleans jazz. The seasoning may be a little different but the core ingredients remain the same. Kofi pushes his instrument to its limits as the audience let out a cry of enthusiasm. Webb's piano solo shies away from bop language and follows a more soulful path, creating a pleasant contrast. Cleyndert takes a particularly impressive solo using double stops and forceful straight lines over the swinging backdrop. 
The album closes with two of Cannonball Adderley's most well known compositions. Sack O' Woe is an joyful blues. It adapts the Charleston rhythm which is now part of the jazz DNA. Webb carefully places stabbing piano chords between Kofi's phrases like he is trying to lands blows against a particularly frisky opponent. Work Song comes straight out of the blues tradition and has an unstoppable swing. It is these elements that helped to make hard bop such a popular style. 
Another Kind Of Soul is a rare beast in the current jazz scene. It is a swinging and unashamedly traditional tour de force which is overflowing with joy, energy and a love for one of the genre's greatest improvisers. 
John Marley