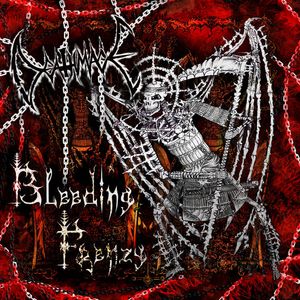 Vintage thrash metal has been enjoying a renaissance in recent years. New audiences have been lusting over classic 80's releases and adopting the bullet belt and hi-top look that is synonymous with the genre.  
Some musicians have jumped on the bandwagon, releasing material that has all of the looks and none of the riffs. On a rare occasion, a band comes along that have an obvious passion for the style, adopting the intricacies that are part of its DNA. Deathmace are one of these bands.  
Even the rawest German thrashers of days gone by didn't just press the accelerator and hit the brakes two minutes later. Listen carefully and you'll hear subtle riff variations, well placed breakdowns and catchy choruses. Deathmace know this and have used these elements to great effect.  
The band go straight for the throat on the opening track Beyond Dead. Mixing driving thrash, half time mosh sections and precision blast beats, Deathmace take the listener through all of the gears on a thrilling but well controlled journey. As the chorus is barked over a blast rhythm, we hear the first of several catchy chorus lines on the album. Another example being the excellently titled Swine.  
Vocalist Yuma Murata pays homage to thrash metal god Tom G Warrior with a series of vocal vomits that act as a form of percussion. Wordless accents without definitive pitch are placed on the first beat of a new section.  
There is more Celtic Frost worship on the closing track Renatus In Vindicta. Slower moving and considerably longer than the rest of the material, this composition shows that speed isn't everything when it comes to thrash metal. In fact, the slower tempo shows a compositional maturity that is refreshing after the previous 25 minutes of velocity worship.  
Every track on the album is lean and muscular. More than half of the tracks clock in at under 3 minutes. There is hardly any space for guitar soloing, although the listener is treated to the occasional squeal, manic shred and conclusive dive-bomb.  
Just like the glory days of thrash metal, the market is flooded with forgettable material. This makes it much harder to discover the real thing in a store full of fraudulent produce. Deathmace are true scholars of the genre and on Bleeding Frenzy it is there for all to see.  
John Marley.  
https://deathmace.bandcamp.com